I have employed many young people and have often felt that there has been a gap in some of the essential skills needed to operate in the workplace. Grades at school and university are only part of the package needed to be successful in life beyond the school or higher education establishment gates.
I currently work with a local school in Shropshire, on a programme based around developing 'work-ready' skills for sixth formers. This has involved round-table discussions with contacts from business kindly donating their time and expertise and has evolved into a conference for girls from year 9-13, on International Women's Day. The focus is on life-skills, whatever path you choose.
This in-school group-support, has extended to working with young people on a bespoke basis. I provide one on one sessions, to assist them in discovering what their individual path is; whether a teenager or in their 20s. Sometimes parents and teachers need an outside perspective and I can offer this. I also have my own children, so I do understand!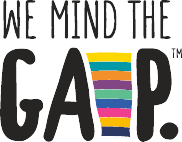 I am a coach on the www.wemindthegap.org.uk programme. The focus of this fantastic charity is on helping vulnerable young women, aged 18-30 re-enter the workplace or education and take control of their lives. I support two women on each cohort of ten, with weekly sessions for the first ten weeks and then fortnightly for the following ten weeks - and more adhoc as the year-long programme progresses.

Energetic, enthusiastic and flexible, nothing is too much trouble for Clare in supporting Moreton Enterprises and our wider Moreton Hall girls - she is a star!
Caroline Lang, Senior Tutor and Registrar, Moreton Sixth

About me
I am pragmatic, calm and questioning. I aim to understand individuals in a complete sense. I am not looking for easy every-day coaching - I help facilitate change effectively and enable individuals and teams to cope with this, maintain momentum - and enjoy what they do (most of the time!)
Clare was a fantastic mentor during our sessions as part of the NEF programme. She provided detailed advice and watch-outs for my food business which led to a better strategy and the ability to validate the idea properly before delving into mass manufacturing.

Entrepreneur on the NEF programme (New Entrepreneurs Foundation), www.centreforentrepreneurs.org/



Clare is a wonderfully supportive and experienced mentor of Moreton Enterprises, our Lower Sixth student led in- house business, run by the girls for the girls. Clare provides inspirational mentoring, encouraging our young entrepreneurs as they manage the challenge of running a business whilst studying for A levels.

Caroline Lang, Senior Tutor and Registrar, Moreton Sixth


Working Together
QUESTIONING > LISTENING > THINKING > ENABLING
Whether working with an individual, team or wider business; coaching or developing marketing strategy – these are the key words to explain how I approach working with you. Questioning is where it all begins and the aim is to enable you to deliver your objectives – with some focused listening and considered thinking, in between.